Detect, Neutralize, and Dispose
Powerful solutions for a multitude of applications for Military, First Responders, and Commercial Industries. Safely process a wide variety of hazards including over-the-counter medications, controlled narcotics, and chemical solutions.
COVID-19 Smartphone Testing Kit
Results within 30 Minutes
MobileDetect Bio Smartphone Testing Kits and Supplies are now available! Our COVID-19 products provide safe, confident results in minutes, not days, for a wide variety of testing applications.
HOW IT WORKS:
1. Collect Sample
2. Prepare Test
3. Run Test
4. Analyze Results
More Info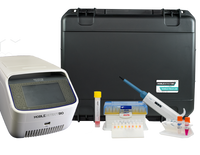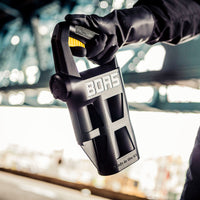 BDAS+ by Decon7
The D7 BDAS+ is a breakthrough solution to the complex chemical and engineering issues of containing the world's most effective military grade decontaminant in an individual rapid response application system. Where contamination is a threat, the D7 BDAS+ minimizes exposure risk to the warfighter.
Click here for more info
MobileDetect by DetectaChem
QUICK AND EASY DRUG DETECTION USING YOUR PHONE
Proactively screen for drugs at a price point that everyone can afford.
• Automated Colorimetric Detection 
• Results in Seconds
• Log and Save Tests
• Build and Share Advanced Reports
• Pictures, Notes, Test Details, and GPS Location for Each Test
• On-Board Tutorial and Training
View All Detection Products